Battery Test and Replacement Service in Des Moines, IA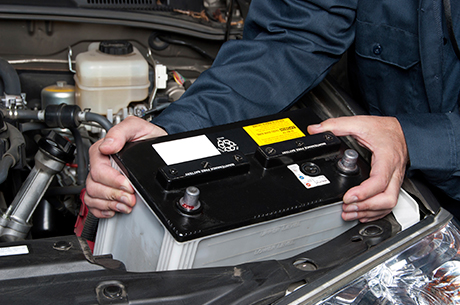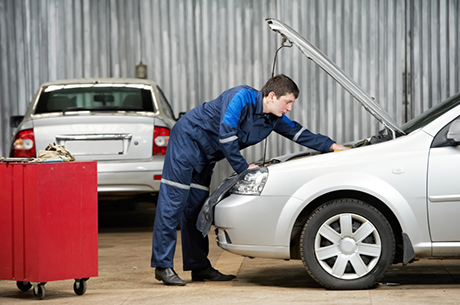 When it comes to the most important parts inside your car, the battery is at the top of the list. This vital component in your system needs routine inspections and occasional replacements, so make sure to schedule your appointments with our team at Kia of Des Moines online!
Timeline
Your battery is the ever-important part that helps start up your car. Without it, you wouldn't be able to complete any of your daily tasks or routine commutes. That's why we recommend coming in to get an inspection twice a year just to make sure everything is still functional. In terms of replacement, you will likely need one every three to five years. This schedule can be affected by certain factors such as the climate you drive in, your driving style, and even your unique model type. For details on your specific vehicle, make sure to read your owner's manual. With all other inquiries, feel free to use our online Ask a Tech form to get directly in touch with our technicians.
Warning Signs
There are certain signals you can look out for that will tell you if your battery might be experiencing problems. First and foremost, if your car seizes up and refuses to turn on, needing a jump start to get going again, that is a surefire sign that you need to drive into our maintenance bay right away. That means that your battery has fallen flat and will likely need an immediate replacement. Other, more subtle symptoms include if your engine is having trouble starting up, is making unusual noises, or is emitting a bad smell. Lastly, if you pop your hood and see that your battery looks bloated, it has been overworked and will need to be checked out by a professional.
Replacement Service
Our Service Department and Parts Department will work together to get your car running as good as new when you pay us a visit. First, our technicians will perform a cursory inspection to provide you with a diagnosis. If you do need a replacement, our parts staff will dig into their stocked inventory to find the ideal new battery. Then, it's a simple matter of taking out your old one, cleaning out its terminal, and installing the new one. While we work, we invite you to relax in the comfort of our waiting room, or even run out to complete some errands. When you return, your vehicle will be ready for you!
Our friendly team can provide battery test and replacement service in Des Moines, IA! Contact us at Kia of Des Moines with any questions before your visit, and we look forward to seeing you soon.
Service Hours
515-727-1813
| | |
| --- | --- |
| Monday | 7:00 am - 6:00 pm |
| Tuesday | 7:00 am - 6:00 pm |
| Wednesday | 7:00 am - 6:00 pm |
| Thursday | 7:00 am - 6:00 pm |
| Friday | 7:00 am - 6:00 pm |
| Saturday | 7:30 am - 4:30 pm |
| Sunday | Closed |
Testimonials
GOOGLE
7-1-2020
GOOGLE
6-30-2020
GOOGLE
6-30-2020
GOOGLE
6-30-2020
GOOGLE
6-29-2020
GOOGLE
6-29-2020
GOOGLE
6-29-2020
GOOGLE
6-26-2020
GOOGLE
6-26-2020
GOOGLE
6-25-2020
GOOGLE
6-25-2020
GOOGLE
6-25-2020
GOOGLE
6-25-2020
GOOGLE
6-25-2020
GOOGLE
6-24-2020
GOOGLE
6-24-2020
GOOGLE
6-24-2020
GOOGLE
6-23-2020
GOOGLE
6-22-2020
GOOGLE
6-22-2020
GOOGLE
6-22-2020
GOOGLE
6-22-2020
GOOGLE
6-22-2020
GOOGLE
6-21-2020
GOOGLE
6-20-2020
GOOGLE
6-20-2020
GOOGLE
6-19-2020
GOOGLE
6-19-2020
GOOGLE
6-19-2020
GOOGLE
6-18-2020
GOOGLE
6-17-2020
GOOGLE
6-17-2020
GOOGLE
6-17-2020
GOOGLE
6-16-2020
GOOGLE
6-16-2020
GOOGLE
6-16-2020
GOOGLE
6-16-2020
Read More