Air Filter Replacement Service in Des Moines, IA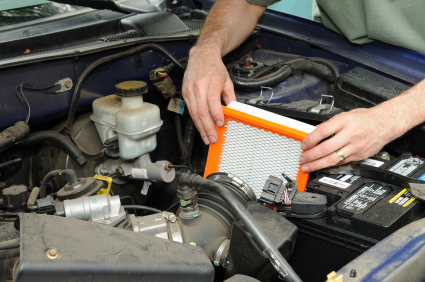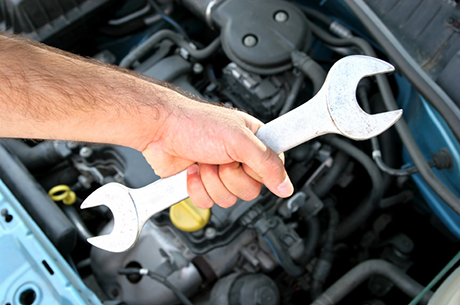 You might not know it, but a poorly functioning air filter can affect your entire vehicle's performance. That is why we recommend coming in for routine inspections as well as occasional replacements at Kia of Des Moines. We have a stellar service team that will put their best foot forward while assisting you!
What Does My Air Filter Do?
If you are not an automotive expert, you might be wondering what the purpose of this vehicular component is. Allow us to explain! In order to start up, your vehicle ignites a combination of gas and oxygen in order to create small combustions, which in turn fuel your powertrain. If the air being used isn't clean, then your system will get clogged up with grime and grit, reducing your accelerating power and negatively affecting your other components. That's why the filter is present in order to trap dust and debris! However, over time, this part will gather its own share of pollutants on its surface and will need replacing at our service bay.
Warning Signs
When this occurs, you might notice a few signs that your car isn't working as well as it should. First, you could experience engine trouble, such as misfiring, strange noises, or even trouble turning it on. Another surefire signal to pay us a visit is if your check engine light comes on. If this goes unheeded, your car's internal damage could be worse and much more costly than anticipated. Apart from these symptoms, there is also a general schedule that we recommend you follow, which is to have your model checked out by our technicians once every 15,000 to 30,000 miles. The reason this range is so vast is because it can be affected by many factors. For example, if you are constantly driving in hot, dusty weather or have a job on a worksite full of debris, you will need to replace your filter much more frequently than your friend who lives in a cool climate and never uses their car.
Replacement
In order to determine if you need a new part, our service technicians will perform an inspection on your auto. You can set this up ahead of time with our Schedule Appointment tool online! If your diagnosis reveals that you need a replacement, our in-house Parts Department can dive into their inventory to find a substitute, which can be swapped out quickly. Then, your car will run as good as new! While our team works, we invite you to relax in our upscale waiting room and peruse our Service Specials for some money-saving coupons.
For quick and easy air filter replacement service in Des Moines, IA, make sure to pay us a visit at Kia of Des Moines. We have a convenient location and accommodating hours to suit your busy schedule.
Service Hours
515-727-1813
| | |
| --- | --- |
| Monday | 7:00 am - 6:00 pm |
| Tuesday | 7:00 am - 6:00 pm |
| Wednesday | 7:00 am - 6:00 pm |
| Thursday | 7:00 am - 6:00 pm |
| Friday | 7:00 am - 6:00 pm |
| Saturday | 7:30 am - 4:30 pm |
| Sunday | Closed |
Testimonials
GOOGLE
7-1-2020
GOOGLE
6-30-2020
GOOGLE
6-30-2020
GOOGLE
6-30-2020
GOOGLE
6-29-2020
GOOGLE
6-29-2020
GOOGLE
6-29-2020
GOOGLE
6-26-2020
GOOGLE
6-26-2020
GOOGLE
6-25-2020
GOOGLE
6-25-2020
GOOGLE
6-25-2020
GOOGLE
6-25-2020
GOOGLE
6-25-2020
GOOGLE
6-24-2020
GOOGLE
6-24-2020
GOOGLE
6-24-2020
GOOGLE
6-23-2020
GOOGLE
6-22-2020
GOOGLE
6-22-2020
GOOGLE
6-22-2020
GOOGLE
6-22-2020
GOOGLE
6-22-2020
GOOGLE
6-21-2020
GOOGLE
6-20-2020
GOOGLE
6-20-2020
GOOGLE
6-19-2020
GOOGLE
6-19-2020
GOOGLE
6-19-2020
GOOGLE
6-18-2020
GOOGLE
6-17-2020
GOOGLE
6-17-2020
GOOGLE
6-17-2020
GOOGLE
6-16-2020
GOOGLE
6-16-2020
GOOGLE
6-16-2020
GOOGLE
6-16-2020
Read More